Did you just purchase the dock of your dreams from Secured Dock Builders and are now considering purchasing a boat to park in your fancy new boat lift? As exciting as this new aquatic beginning is it's important to also consider necessary safety measures, which includes purchasing life jackets for yourself and guests! With any type of recreational activity there is always the possibility of danger and it goes without saying that whenever you're on the water safety is critical.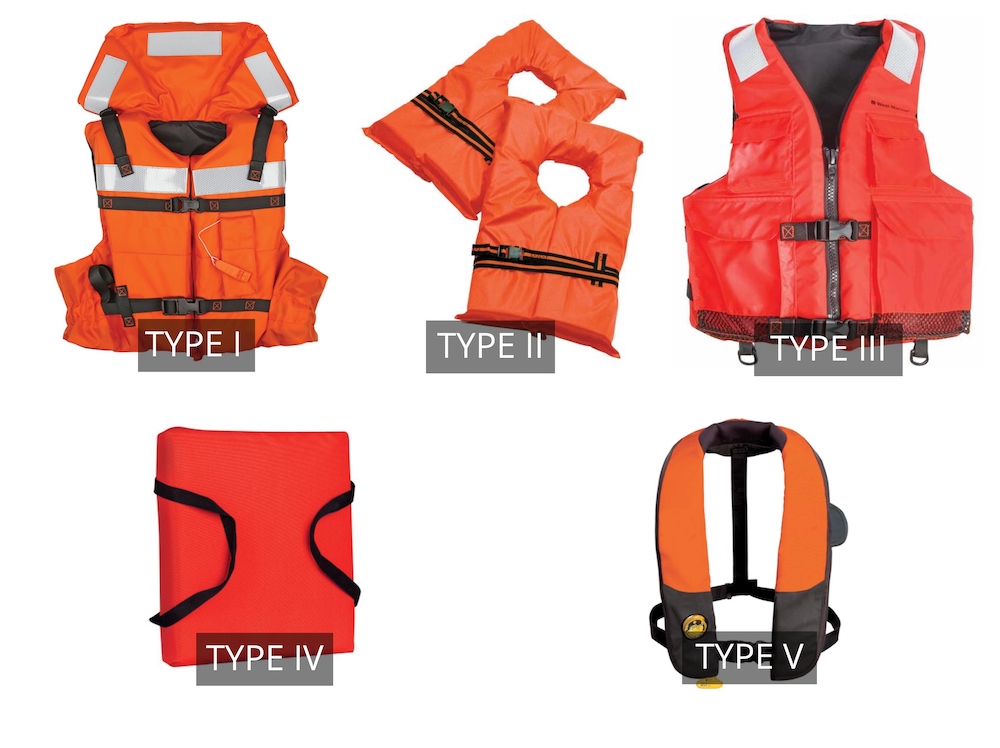 Differences between a PFD and a life jacket?
PFD stands for personal flotation devices and they are designed to provide buoyancy to help you stay afloat while in the water. A life jacket or vest is kind of similar to a PFD. At the time of writing of this blog, there are five popular PFDs and some are even approved by the U.S. Coast Guard.
Type I: Offshore Life Jackets
These vests are designed for rough or remote waters where rescue may take some time. They provide the most buoyancy, are excellent for flotation and will turn most unconscious persons face up in the water.
Type II: Near-Shore Vests
These are mostly appropriate for use in calm waters when quick rescue is likely. While very buoyant, these vests may not turn some unconscious wears face up in the water.
Type III: Flotation Aids
These life jackets (vests) are great for calm waters where a rescue if needed would be quick. These are not recommenced for rough waters since they will not turn most unconscious people face up. These are the most common for wakeboarder, skiers, and surfers.
Type IV: Throwable Devices
According to Idaho Boating Laws, any vessels 16 feet in length or longer (except canoes and kayaks of any length) must have one U.S. Coast Guard-approved Type IV PFD on board and readily accessible. Since a Type IV is not designed to be worn, it is neither for rough waters or for anyone who is unable to hold on to it.
Type V: Special-Use Devices
These are often developed and customized specifically for specific sports such as kayaking, wakeboarding, or windsurfing.
To be acceptable, Type V PFDs must be used in accordance with their label.
Looking to get the dock of your dreams and live in the Central Florida area? Why not have a 5-star rated dock building company take on the job? Call us today at 407-630-9600!