Looking to build the dock of your dreams with Secured Dock Builders? In the planning of your unique construction it's worth taking a few things into consideration prior to starting the project. For this reason we've compiled this guide of just a few things to keep in mind while going through the construction and purchase of your dream dock!
1. Know Your Property Lines – This sounds like a simple note to keep in mind. However, when you own a waterfront property there are differences that may mean you have more or less space than you might actually believe or have an understanding of. The fact of the matter is we're all human and mistakes can be made and this is a mistake you don't want to make because if you spill over into your neighbor's space you might be asked to tear down and or move over your construction–which can not only be time considering but costly.
Additionally, another reason to consider your property lines is so you can have a better understanding during the planning phase of all you might be able to add to your dock–whether it's watercraft parking, sun decks or other accessories you might have room for even if you originally thought you didn't.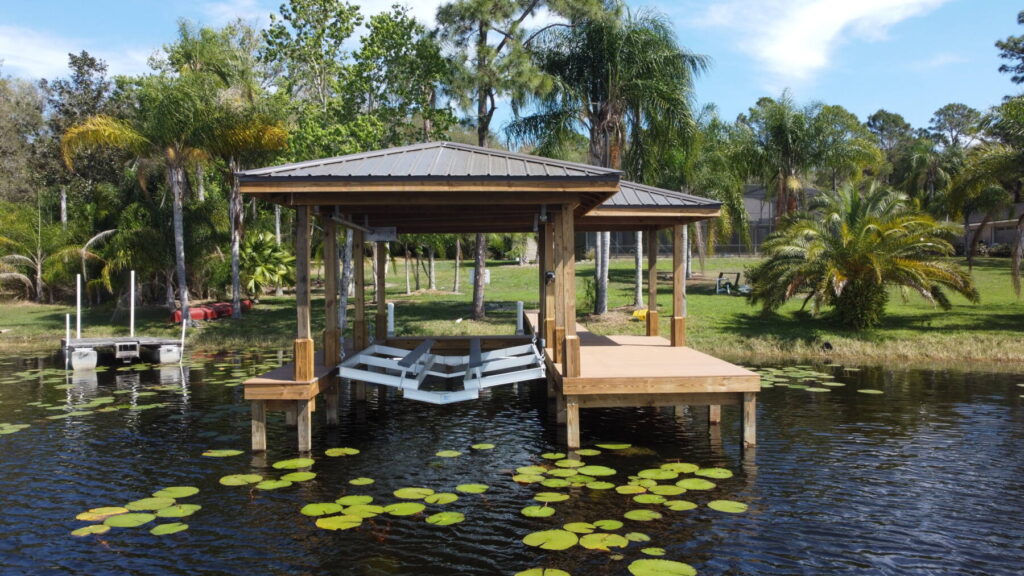 2. Know Your Budget! – With any type of custom build it goes without saying that the cost can rise fairly quickly when adding in every last detail you might want for your dream dock. For that reason, we recommend going into this experience with a budget at hand.
If you look on our website you'll see a vast amount of accessories that can be added to your dock. Of course, with these additions comes a higher price point for the build. By having that budget up front you'll be able to quickly realize what can be afforded and what can't.
3. What Investment Are You Looking For? – Remember, this is going to be an extension to your home–something that will not only add value but also require maintenance and upkeep if you want it to last for years and years. That's why Secured Dock Builders wants you to know that we're proud of the materials we use to build our docks.
We understand that all of our clients are not only building a dock but they're investing money and putting their property on the line and for that reason they all deserve the best of the best!
Looking to get the dock of your dreams and live in the Central Florida area? Why not have a 5-star rated dock building company take on the job? Call us today at 407-630-9600!