The Brantley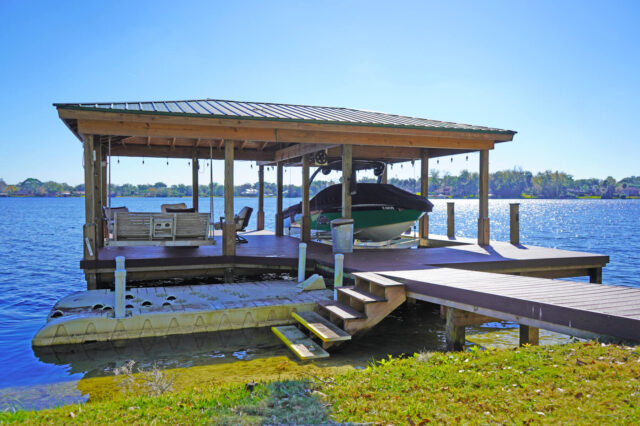 The Brantley dock is perfect for those looking to sit back and enjoy a martini while taking in the sights of the sunset. On account of its size, this dock is great for small parties.
This dock is also laid out nicely for launching kayaks and inner tubes right from its deck.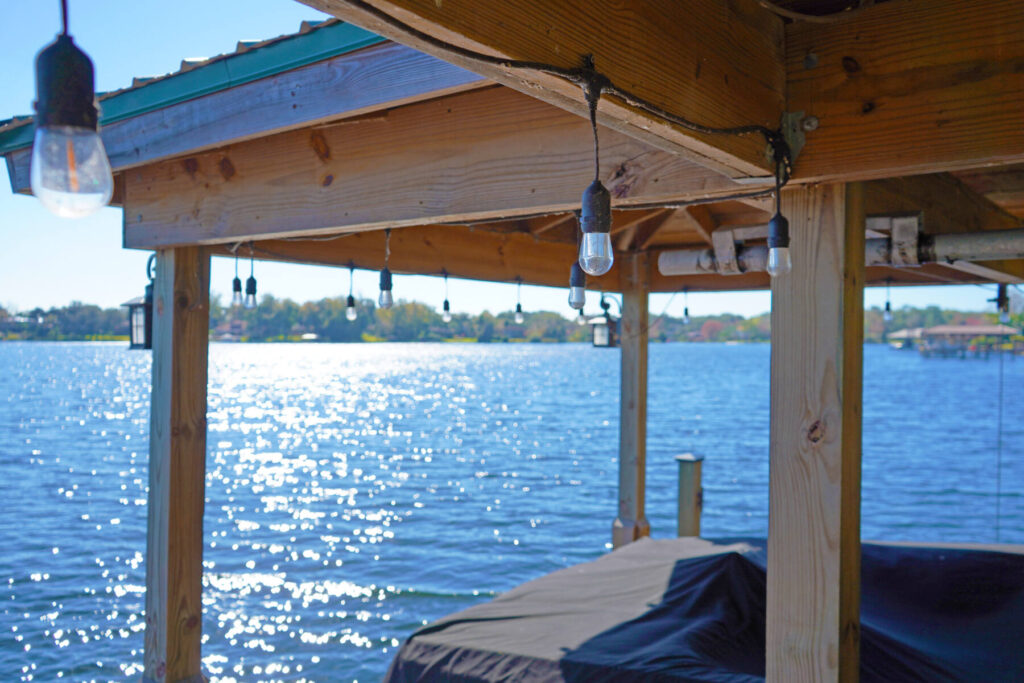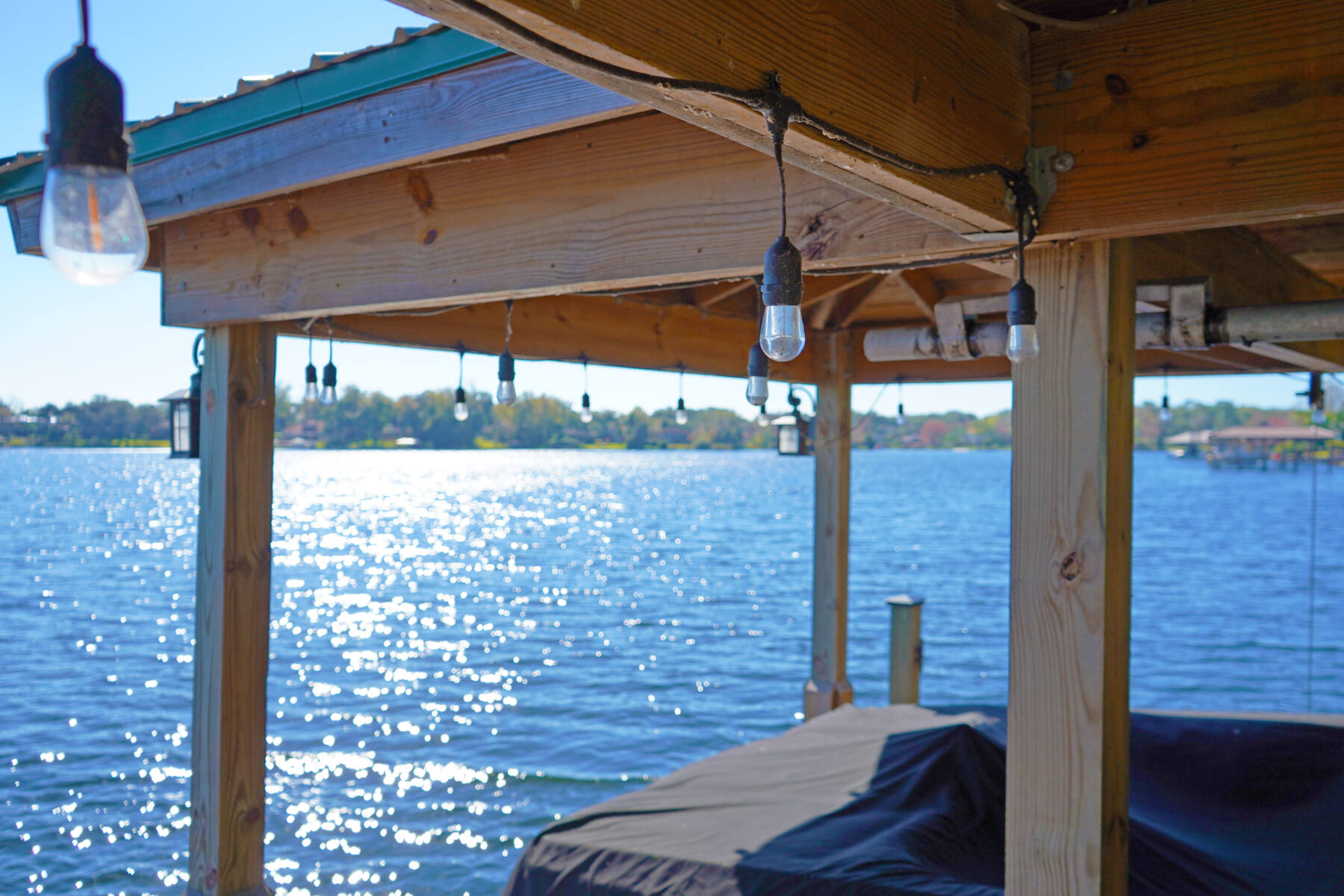 Lake Prairie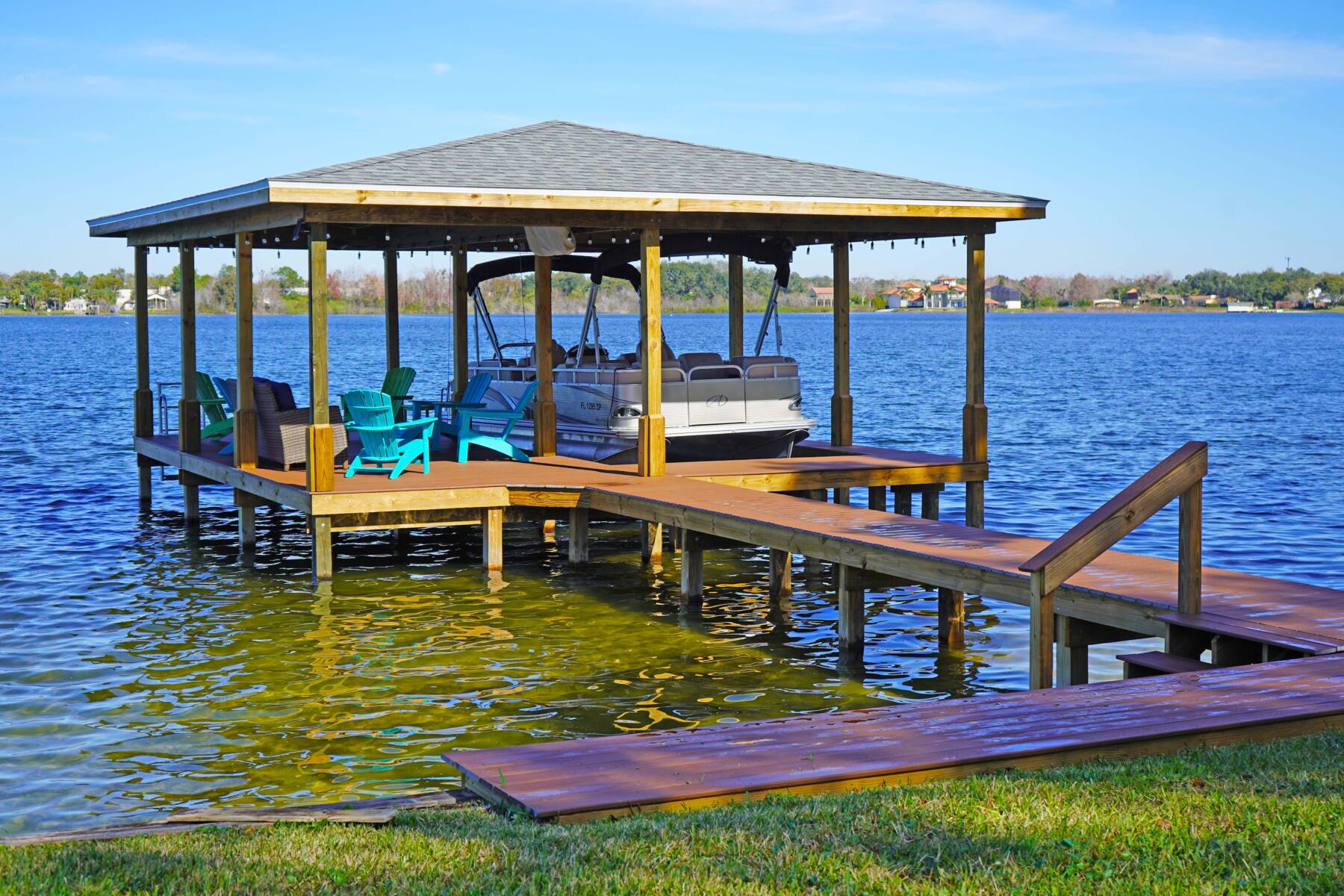 Lake Prairie dock is one of Secured Dock Builders' premiere docks and is perfect for any waterway. With this dock's spacious roofed deck, it's a great location to enjoy drinks with friends and even catch the big game, if your dock is equipped with a TV–similar to this one.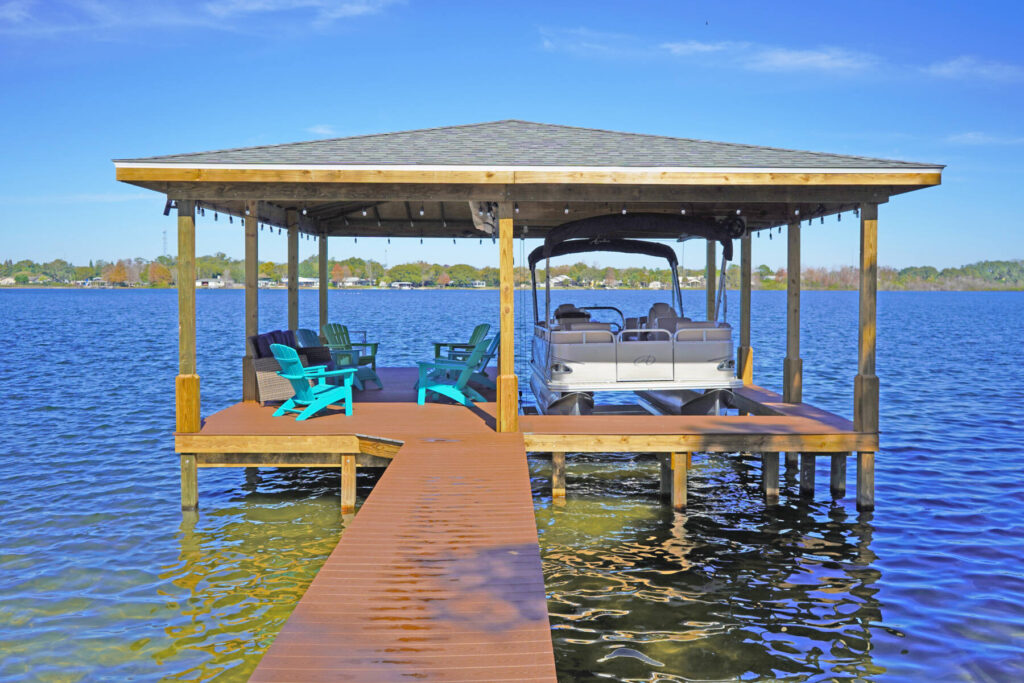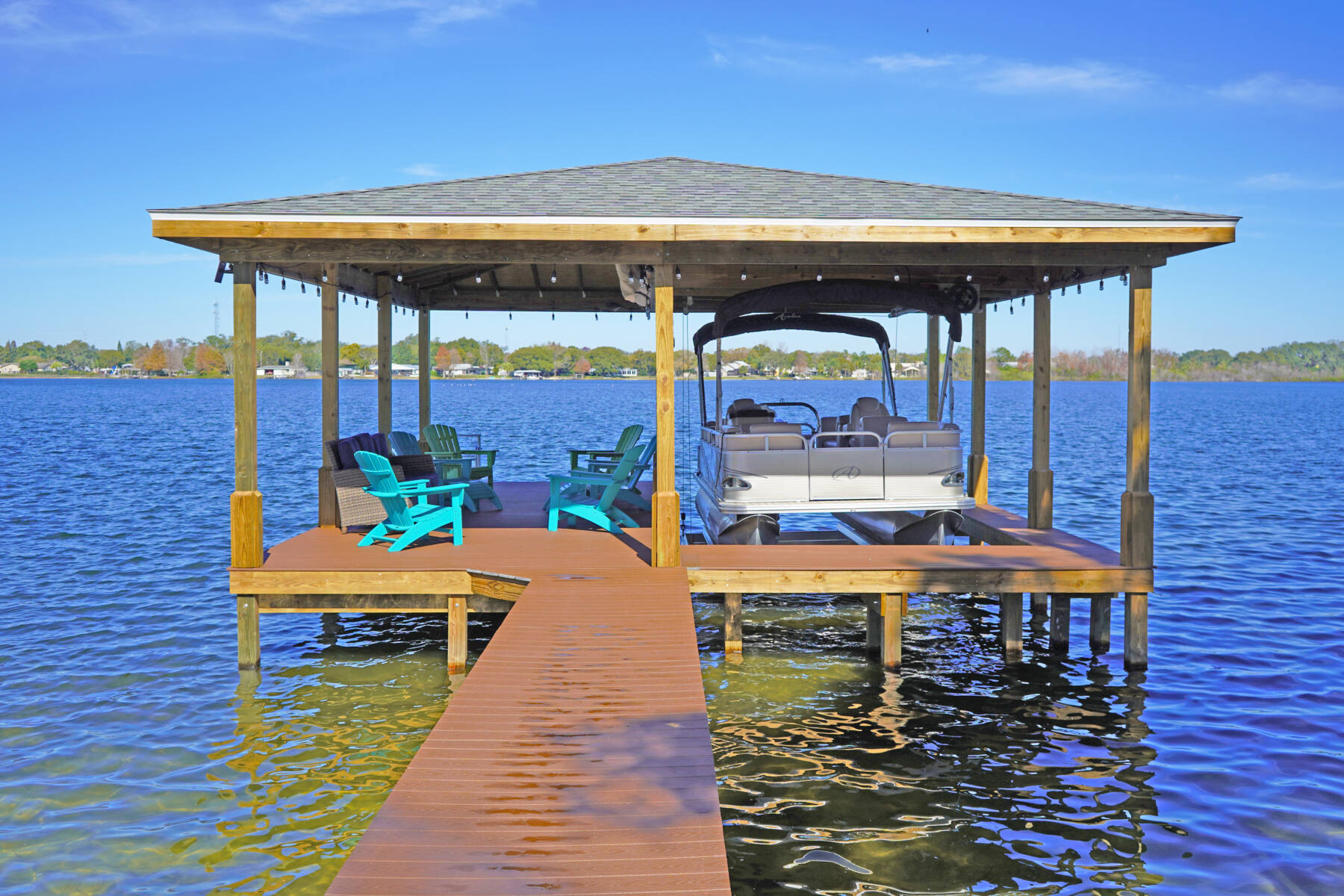 Dora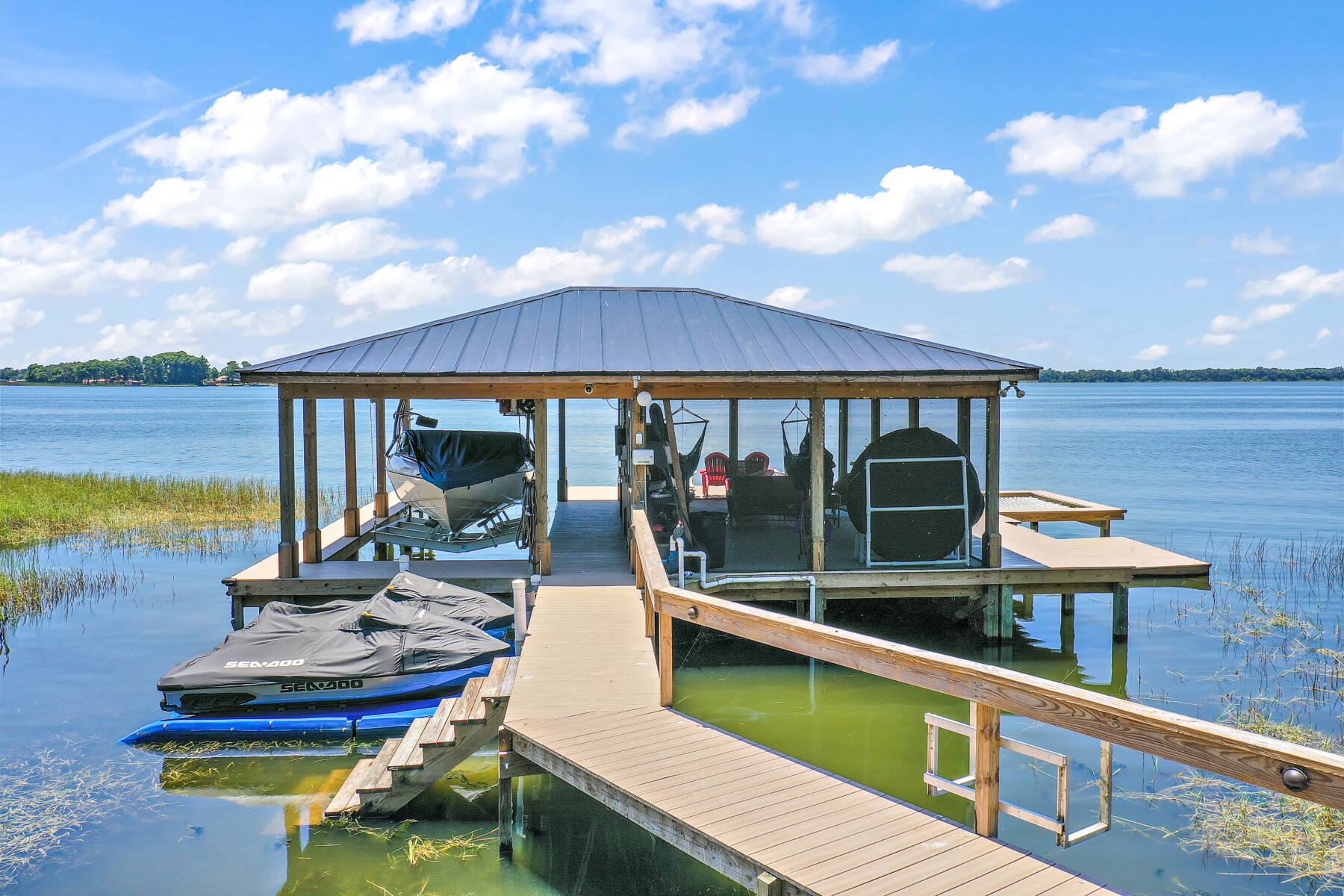 Dora dock is Secured Dock Builders' signature dock as it features our largest wood platform with room for plenty of seating under its finished roof covering. Due to its size, it's great for those looking to entertain large groups.
In fact, the Dora has so much extra room we recommend the addition of a hammock.